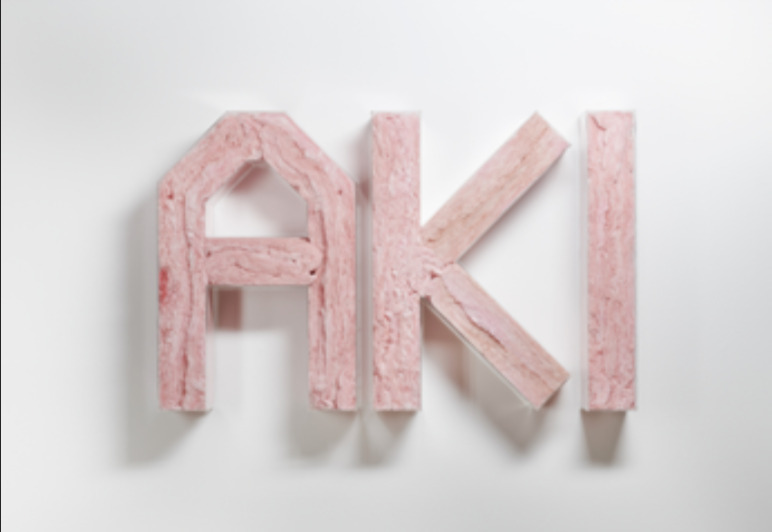 AKI (Land), Mineral wool, plexiglas, 2021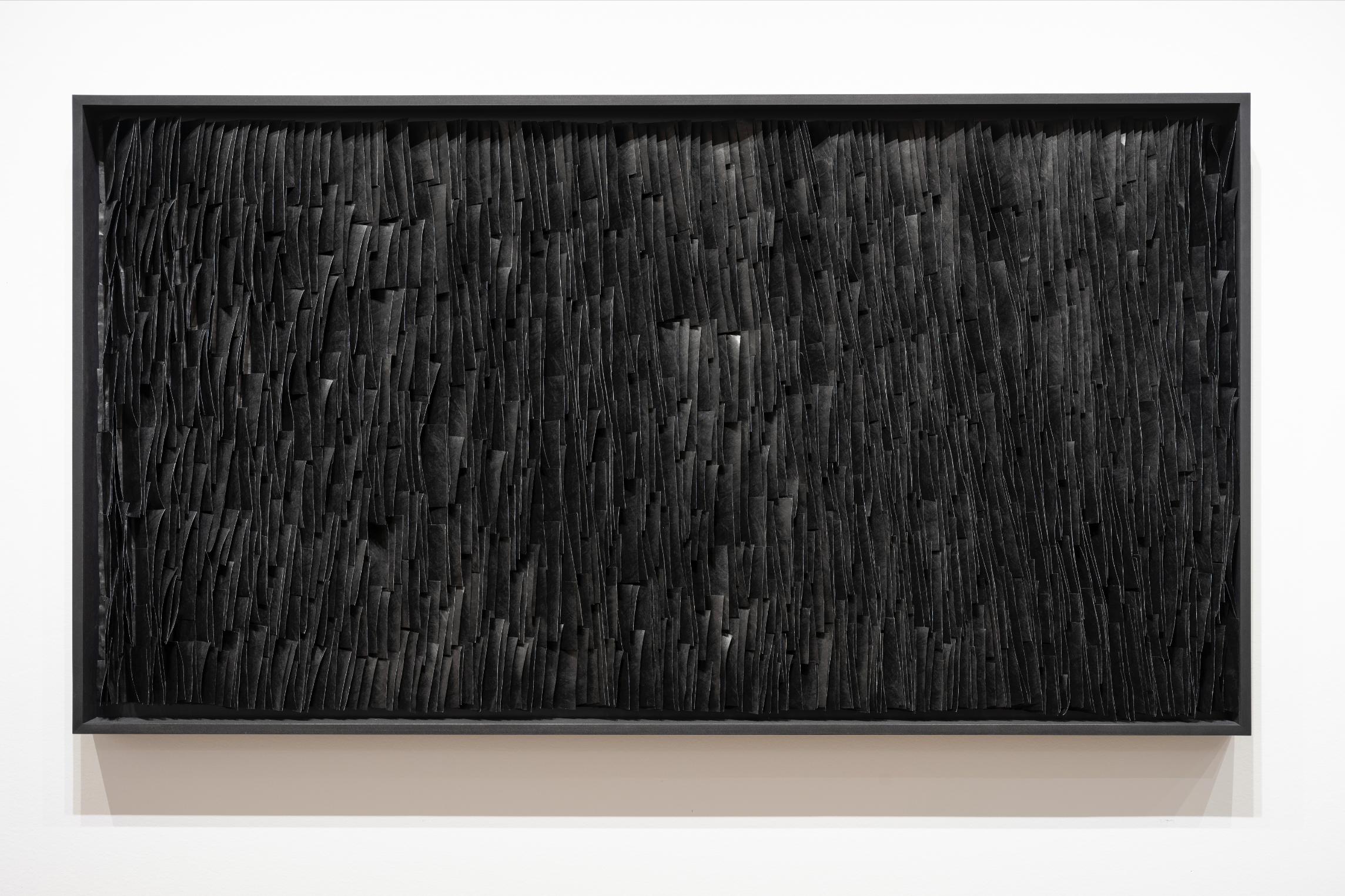 Strength by Numbers, tyvek sewn on fabric, 2021
Monnet uses visual and media arts to demonstrate a keen interest in communicating complex ideas around Indigenous identity and bicultural living through the examination of cultural histories. Her work grapples with colonialism's impact, updating outdated systems with indigenous methodologies. Monnet has made a signature for working with industrial materials, combining the vocabulary of popular and traditional visual-cultures with the tropes of modernist abstraction to create unique hybrid forms. Monnet is always in the stage of experimentation and invention, both for herself and for the work.
Caroline Monnet (Anishinaabe/French) is a multidisciplinary artist based in Montreal, Quebec. She studied Sociology and Communication at the University of Ottawa (Canada) and the University of Granada (Spain) before pursuing a career in visual arts and films.
Her work has been programmed internationally in both art institutions and film festivals. Her work is included in numerous prestigious collections and she is recipient of the 2021 Hopper Prize, 2020 Pierre-Ayot award, the 2020 Sobey Art Award, the REVEAL Indigenous Art Awards.