"Advertising Anarchism", performance and installation, 2018, Contemporary Art Center, Vilnius, photo: Inga Jankūnaitė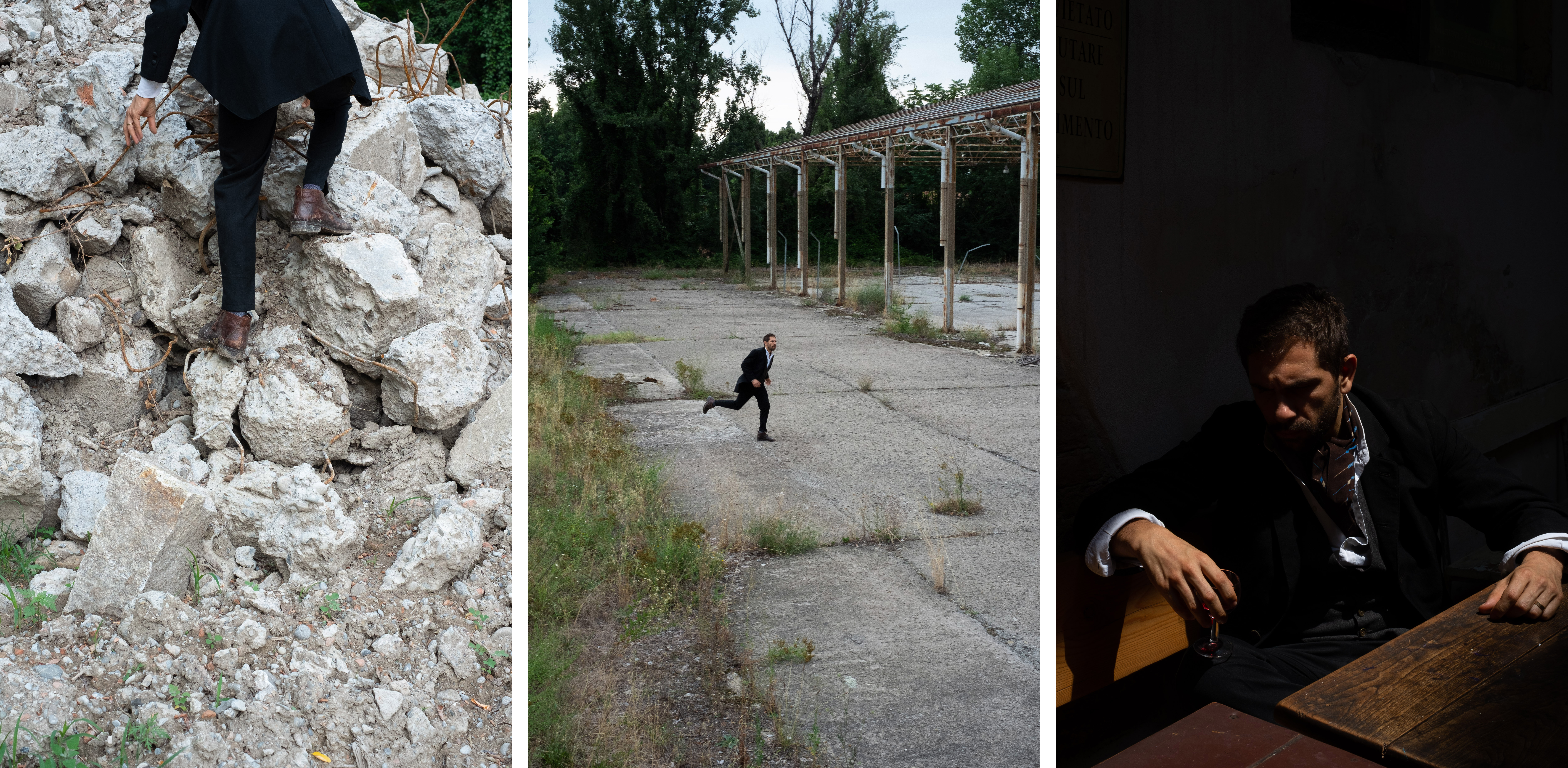 "Bakunin", performance, 2018, premiere at the "Swamp Pavilion" in the Venice Biennale of Architecture, Stefano Moretti as Bakunin, photo: Alicja Khatchikian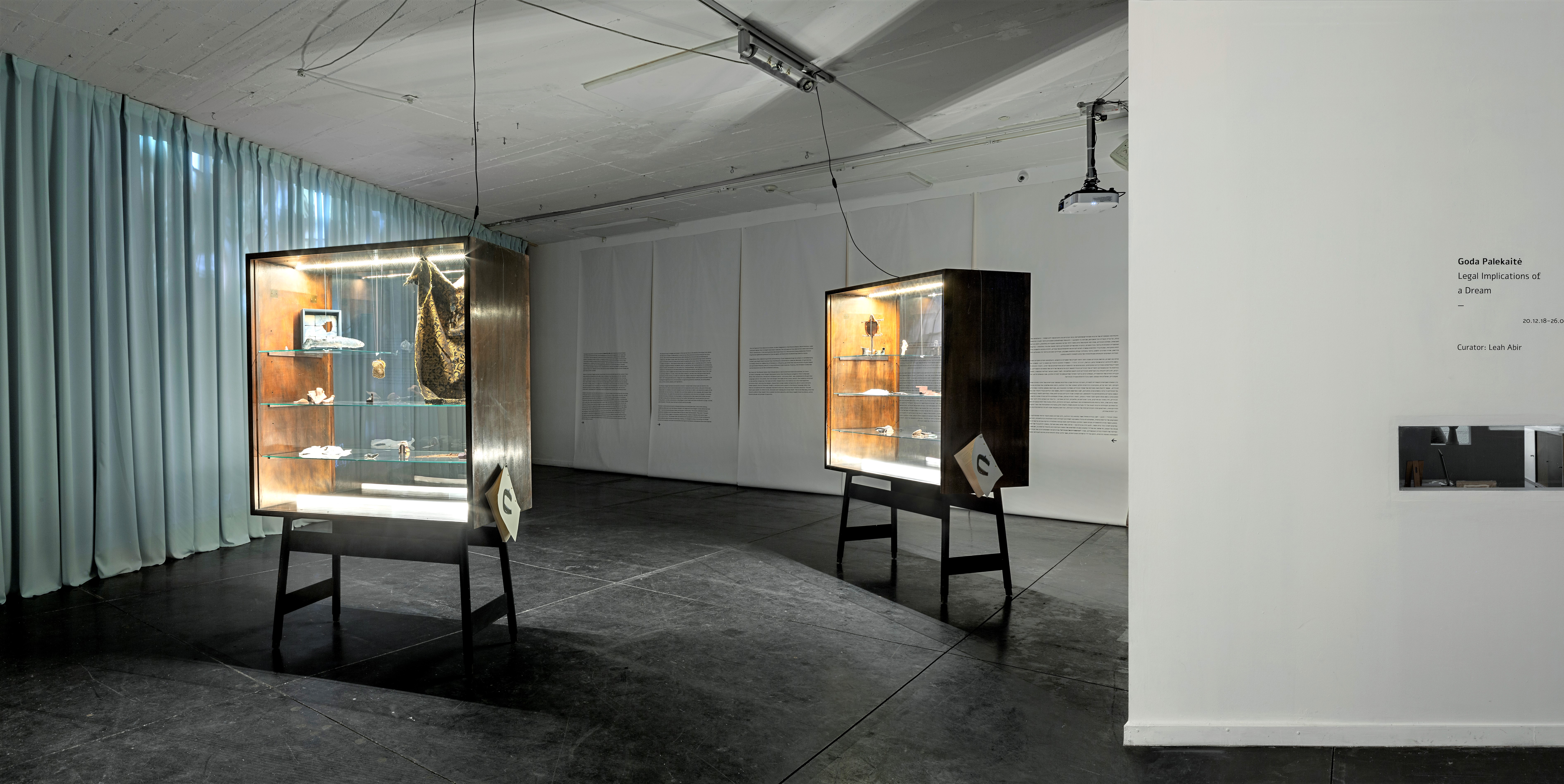 "Legal Implications of a Dream", solo show, 2018, RawArt Gallery, Tel Aviv, photo: Lena Gomon
My practice investigates the mechanisms behind historical and political ideologies, and the agency of imagination and creativity in processes of legitimating the power. I apply the methods of fictioning, forgery and speculation in combination with established artistic and research methodologies in order to create a shared space for fictitious realities and factual ones.
In my recent projects I am interested in narratives and characters of diverse identities, which operated outside the official historical discourses, and were seen as troublemakers. I am fascinated by infamous attempts of these personas, their successes and failures, as well as academic confusions and riddles their stories evoke. I see these characters as proto-artistic-researchers even though most of these people did not see themselves as artists, yet I see their modes of operation as comparable to those of some contemporary artists working today. The list includes the Russian anarchist thinker Mikhail Bakunin; the pioneer Karaite archaeologist and falsifier Avraham Firkovic; the failed French colonial anthropologist yet successful surrealist writer Michel Leiris; the ancient Greek female poet Sappho, and others.
Goda Palekaitė (b. 1987 in Vilnius) is an artist and researcher whose work can be described as a combination of artistic, theatrical and anthropological practices. It evolves around long-term projects exploring the politics of historical narratives, the agency of dreams and collective imagination, and social conditions of creativity. Their outcomes usually manifest as performances, installations, scenographies, and texts. Her solo show "Legal Implications of a Dream" was recently presented at the RawArt gallery in Tel Aviv and the Art Cube Artists' Studios, Jerusalem. In the last year her performances and installations have been presented at the "Swamp pavilion" in The Biennale Architettura 2018 in Venice, Contemporary Art Center and the Lithuanian National Drama Theatre in Vilnius, and Kanal – Centre Pompidou in Brussels. In 2019 Palekaitė received The Golden Stage Cross (highest Lithuanian theatre award). Goda is based in Brussels and Vilnius.