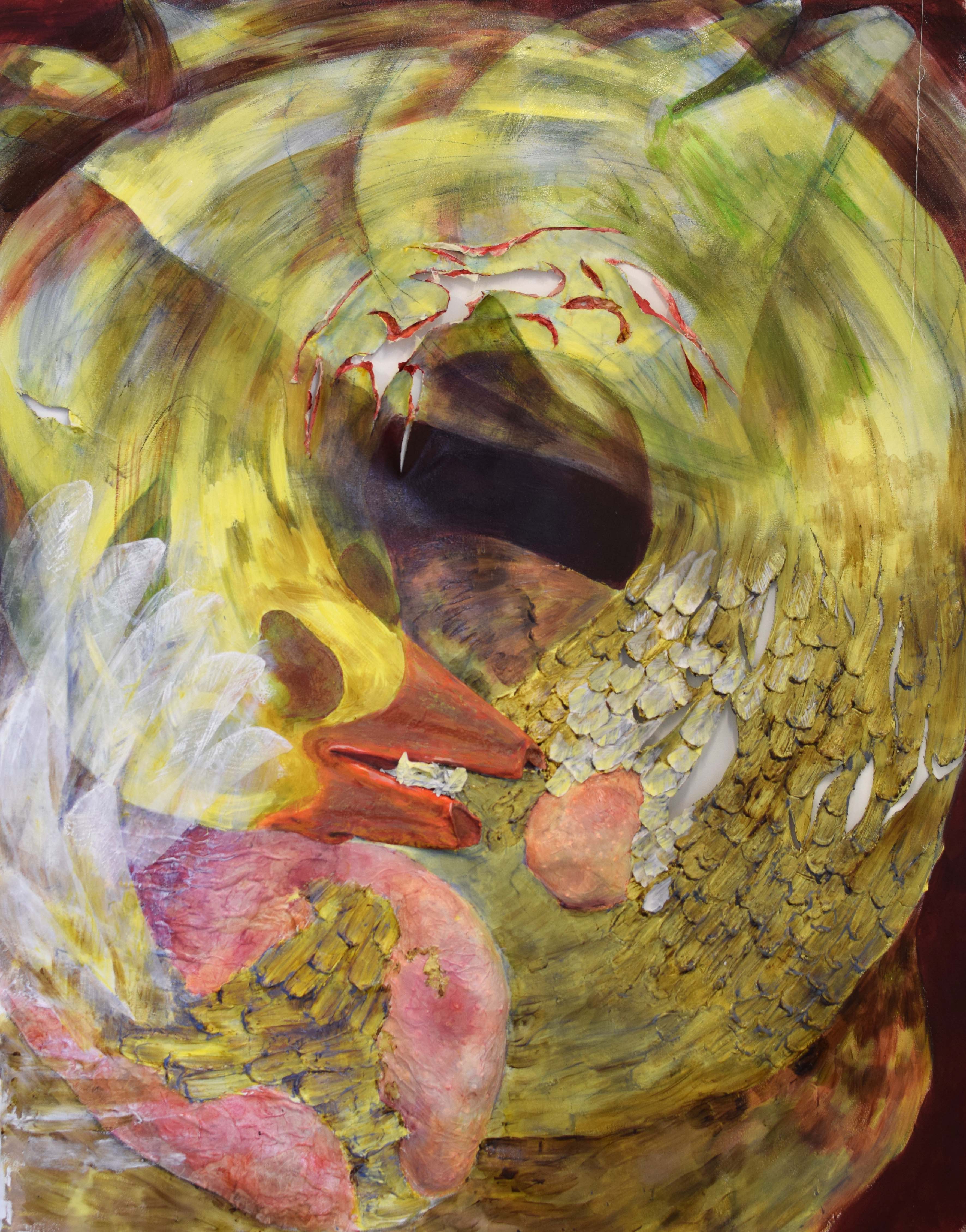 my body, my cage, mixed-media acrylic painting on canvas, 6.25 ft X 5.5 ft, 2019, photographer: Linnea Ryshke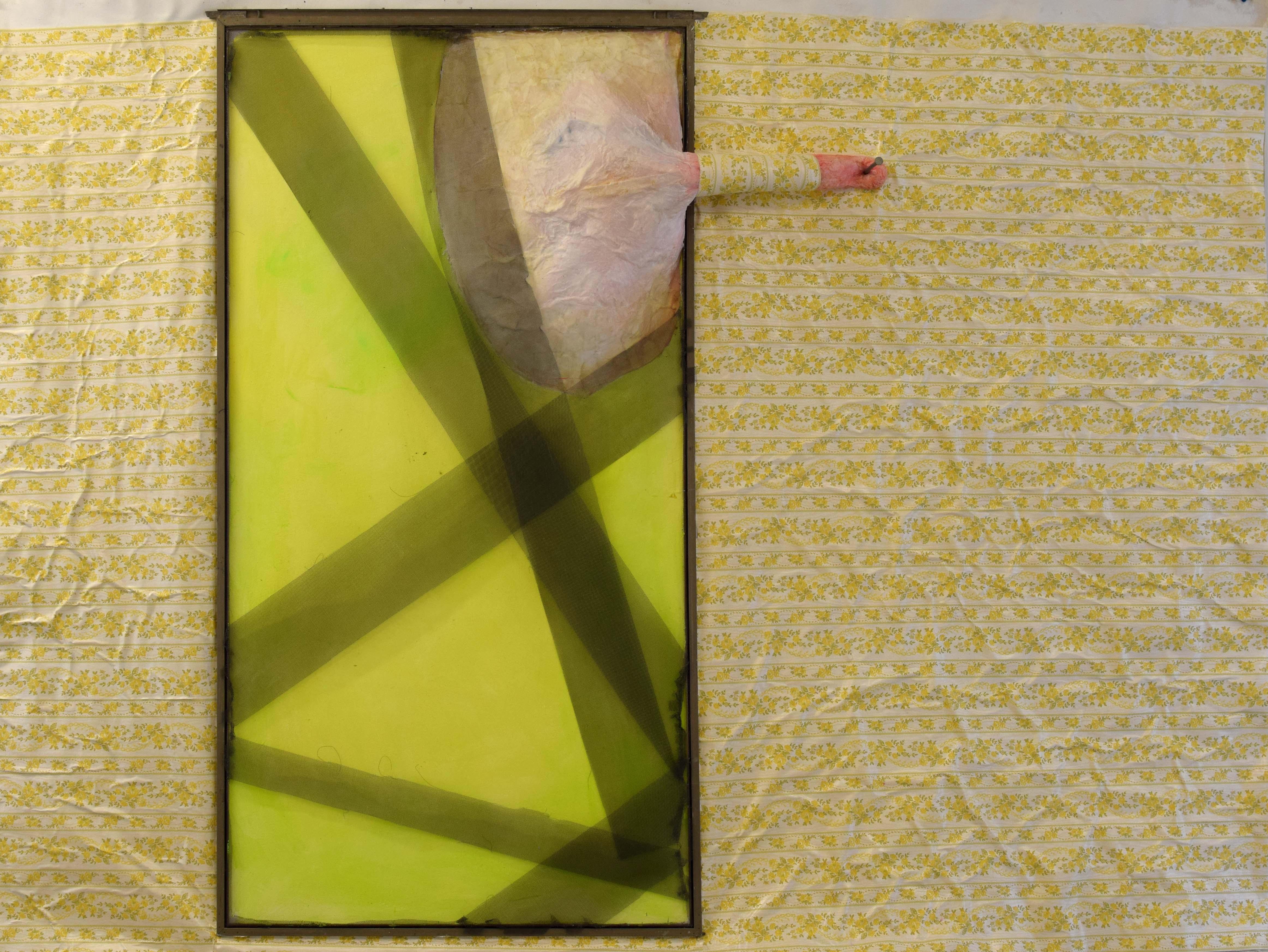 Milk (n): a fluid secreted by the mammary glands of females for the nourishment of their young; milk (v): to exploit, mixed-media collage on canvas, 5.5 ft. X 7 ft., 2019, photographer: Linnea Ryshke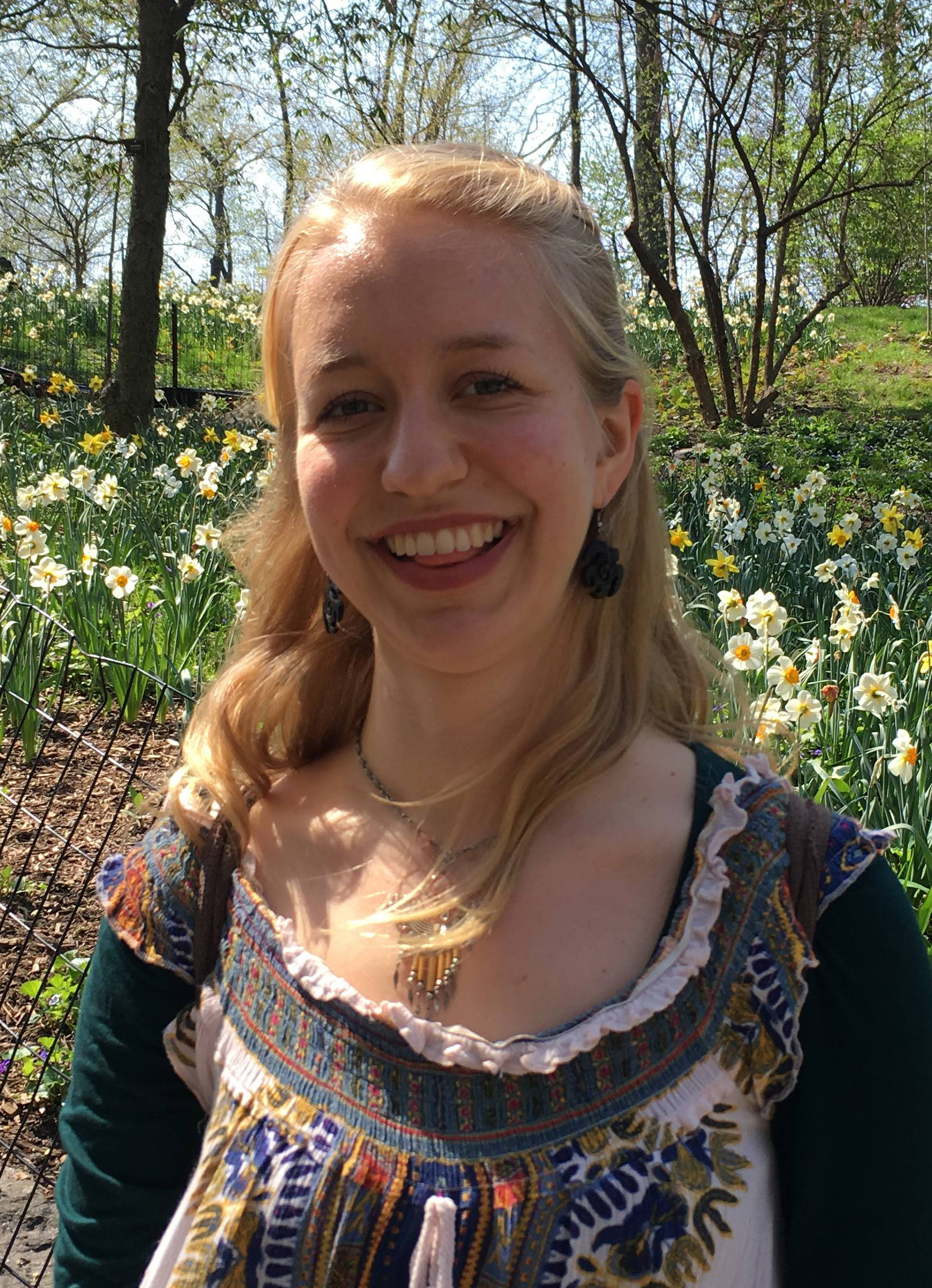 Linnea Ryshke is a U.S. artist, currently living in St. Louis, MO, who makes multi-media paintings that address the complexity of the relationship between humans and other animals. Through allegorical and uncanny imagery, Ryshke confronts the "othering" logic, specific to highly industrialized Western cultures, that ostracizes nonhuman animals from the sphere of moral consideration. Invested in discourse in ecofeminism, feminist care ethics and biopolitics, Ryshke creates viscerally evocative work that challenges the notion of "animal" as a derogatory category, and brings attention to the importance of imaginative empathy in cultivating connection to other beings.
While at residence at Konstepidemin, Ryshke plans to extend her research by learning from Swedish practices and perspectives on inter-species relationships, while also continuing her material explorations in material-based painting.
Currently pursuing her M.F.A. in Visual Arts at Washington University in St. Louis, Linnea Ryshke received her undergraduate degree from Pratt Institute in 2016 with a B.F.A. in Painting and Minor in Environmental Studies. Ryshke has guest edited, curated and contributed to PUSH/PULL, the annual online journal publication of Culture Push, Inc, a non-profit arts organization in New York City. Her work has most recently been exhibited at Des Lee Gallery in St. Louis, The Charter Oak Cultural Center in Hartford, Connecticut in the exhibition, "Through Compassionate Eyes" curated by The Jewish Art Salon, and with Eastern Kentucky University in the "Co-Existence" exhibition and publication in March 2017.