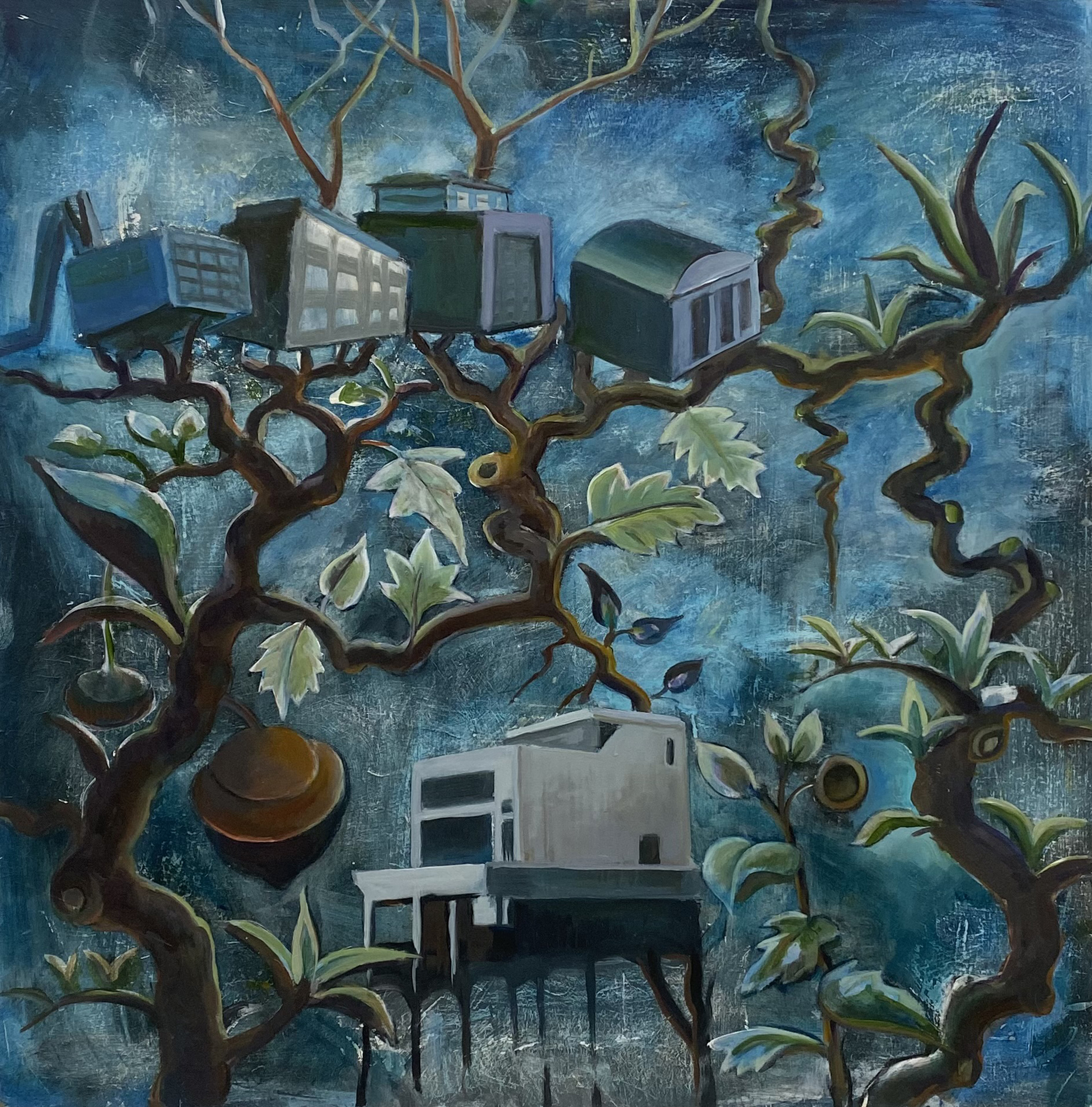 "Into the wild", oil on plexi, 2022, Photo: Stefan Uhlinder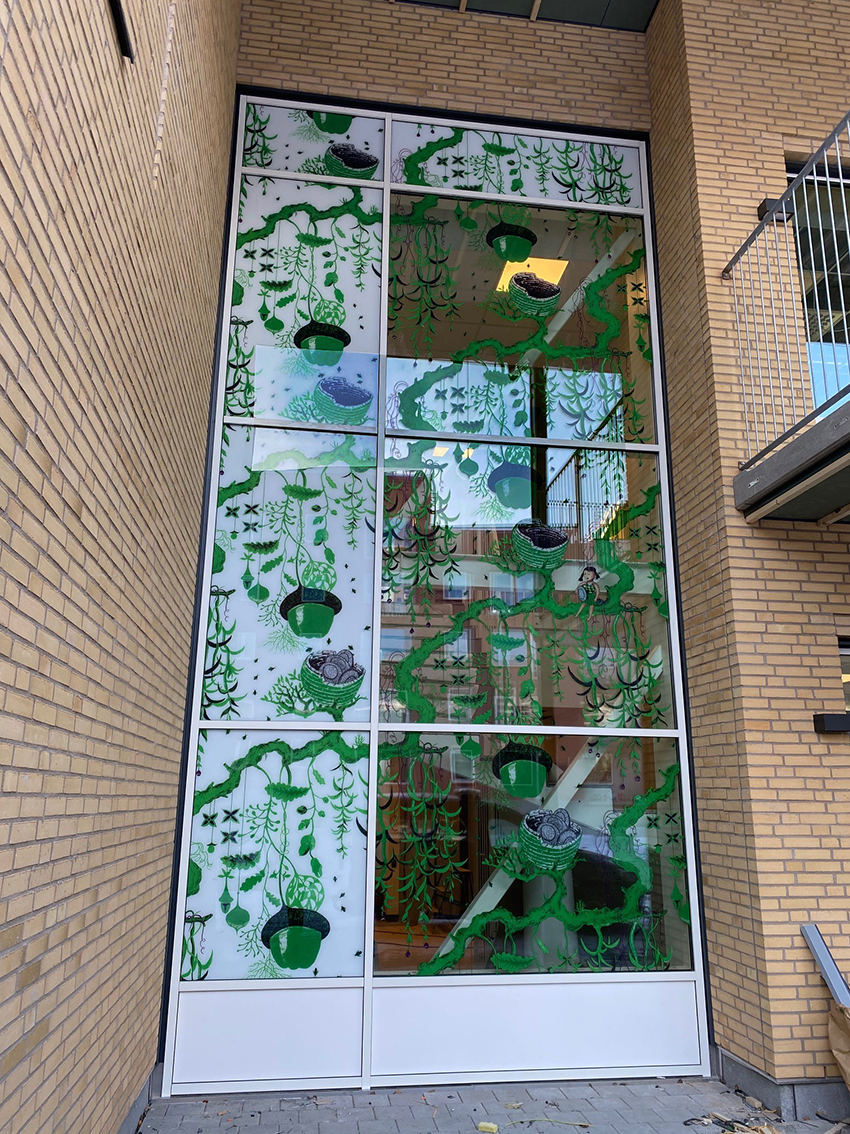 "The forest, the girl and the tresaure", printglass, 7 x 3 meter, public work for preschool, Högsbo, Gothenborg, 2021. Photo S. Uhlinder
I work with both painting and textile materials, singular pictorial and pattern/repeated works, exhibiting both separately and in the constellation BU together with Helene Billgren. BU – Billgren/Uhlinder). I also produce public works, often as patterns, performed in a range of materials: ceramic tiles, print glass, paper, textile etc.
My practice is figurative, mostly two-dimensional and based in a variety of pictorial traditions.
Born and working in Stockholm. Educated at Valand and Hochschule der Künste in Berlin. Studio located in Kapsylen at Södermalm, Stockholm. Board member in SKF, Svenska Konstnärers Förening, Konstnärshuset, one of Europe`s oldest artist run galleries. (since 1898), in charge of the textile screen-printing department at KKV, Stockholm.