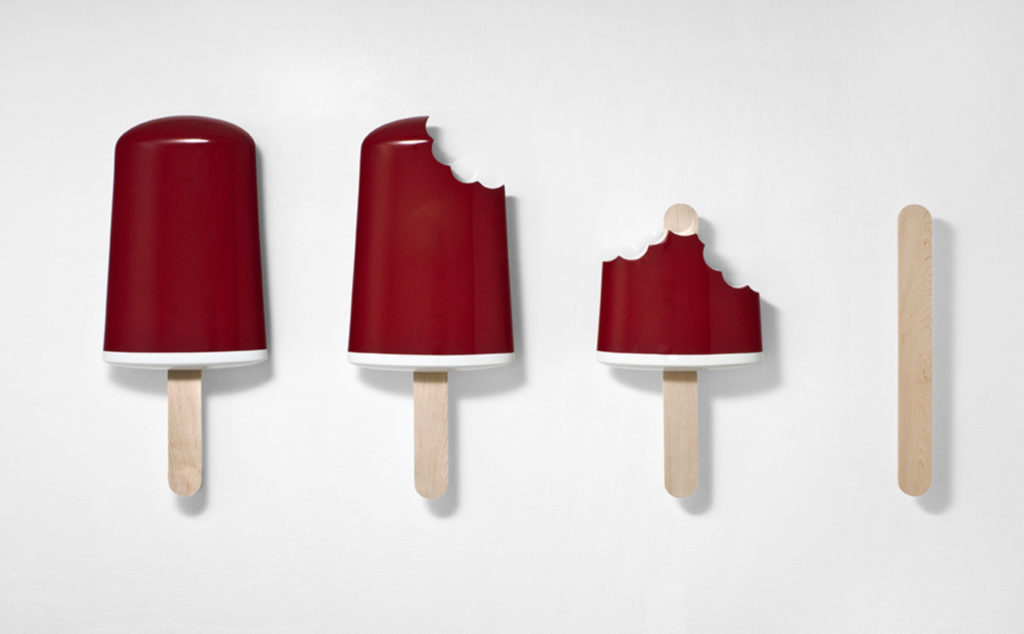 Tim Berg & Rebekah Myers, You Can't Take it With You, MDF, maple, urethane paint, 96 x 49 x 8 inches, 2013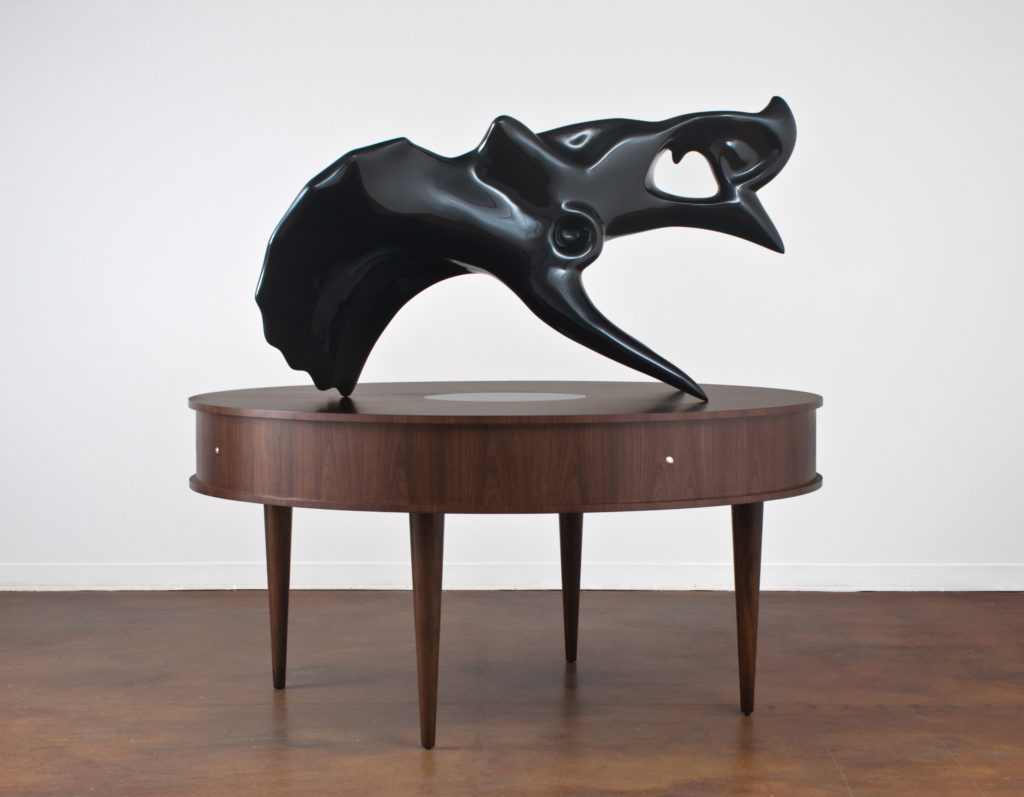 Tim Berg & Rebekah Myers, A thing of the past. Walnut table, epoxy coated foam, ceramic, glass, electronics, 66 x 70 x 70 inches, 2013.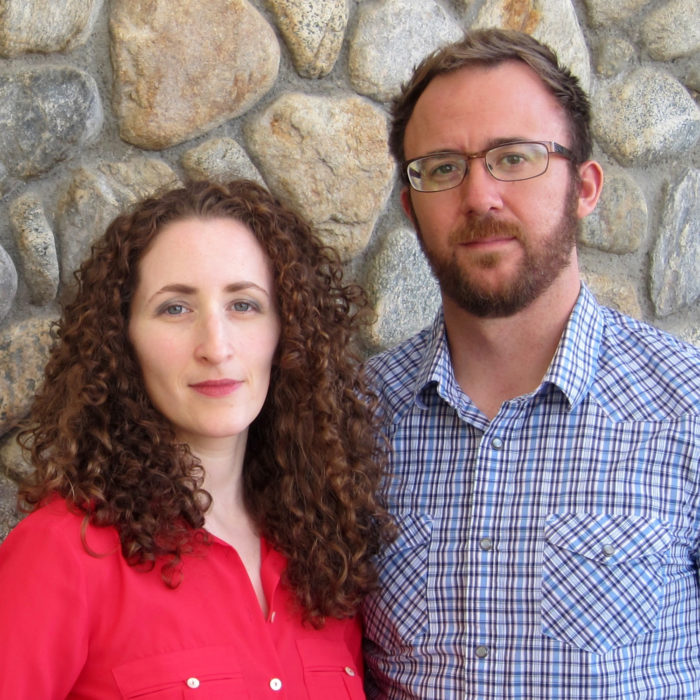 Tim Berg & Rebekah Myers (USA) är gästkonstnärer på Konstepidemin under juli 2018
"We are a studio art collaborative, based in Claremont, California and have worked solely as such for the past twelve years. We were trained in ceramics and graphic design and take an interdisciplinary approach. Our work explores a variety of themes from authenticity and authorship to value and luck to climate change and disappearance. We make considered choices about the materials and techniques we are using and how they reinforce the central concepts we are engaging. We often employ molds to create editions in ceramic or fiberglass, however we also work in wood and a myriad of other materials. Regardless of the materials and techniques, we create highly stylized forms that require countless hours of forming and finishing by hand.
One of our objectives is to distill stereotypical perceptions and cultural conventions into visually compelling objects, sculptures and installations. Whether we are creating a sculpture that illustrates the demise of the dinosaurs or a box filled with lustered lucky charms our iconography is drawn from the animals, objects and/or situations that operate as commonplace tropes within our culture. We take these generic stand-ins and invest them with multiple meanings through humorous allusions. The aesthetic decisions we make are informed by the consumer culture we inhabit and our desire to create ultra-smooth forms and high gloss finishes that seduce the viewer. Often what appears fun and lighthearted in our work has a grave or somber undertone that reveals itself upon deeper reflection. Although each individual piece we create may be understood on its own terms, the pieces within each exhibition reinforce one another and manifest connections which make the whole greater than the sum of its parts."
Tim Berg and Rebekah Myers are a studio art collaborative based in Claremont, California. Berg and Myers have participated in multiple solo exhibitions including On the bright side… at the Falconer Gallery at Grinnell College (2016); Site Unseen at the American Museum of Ceramic Art in Pomona, CA (2014); Honest to Goodness at Santa Barbara City College (2014); An embarrassment of riches at Dean Project Gallery in New York, NY (2013); and As Luck Would Have It at Nääs Konsthantverk Galleri in Göteborg, Sweden (2009). Berg and Myers have also participated in numerous group exhibitions in the US, Mexico, South Korea, Qatar and Kuwait. Their work is included in many private and public collections including The Betty Woodman Collection at the University of Colorado and the Biedermann Museum in Germany.
Berg additionally works as a Professor of Art at Pitzer College in Claremont, California and a freelance curator. He has curated a number of exhibitions including The Incongruous Body at the American Museum of Ceramic Art in Pomona, CA (2018); Tannaz Farsi – Crowd Control at Pitzer College Art Galleries (2012) and The 67th Scripps Ceramic Annual – Making Fun (2011). Berg received his MFA from the New York State College of Ceramics at Alfred University in Alfred, NY (2003) and BFA magna cum laude from the University of Colorado in Boulder, CO (2000). Myers received her BFA from the University of Colorado in Boulder, CO (2000) and continued her studies in graphic design at the California College of the Arts in San Francisco, CA.