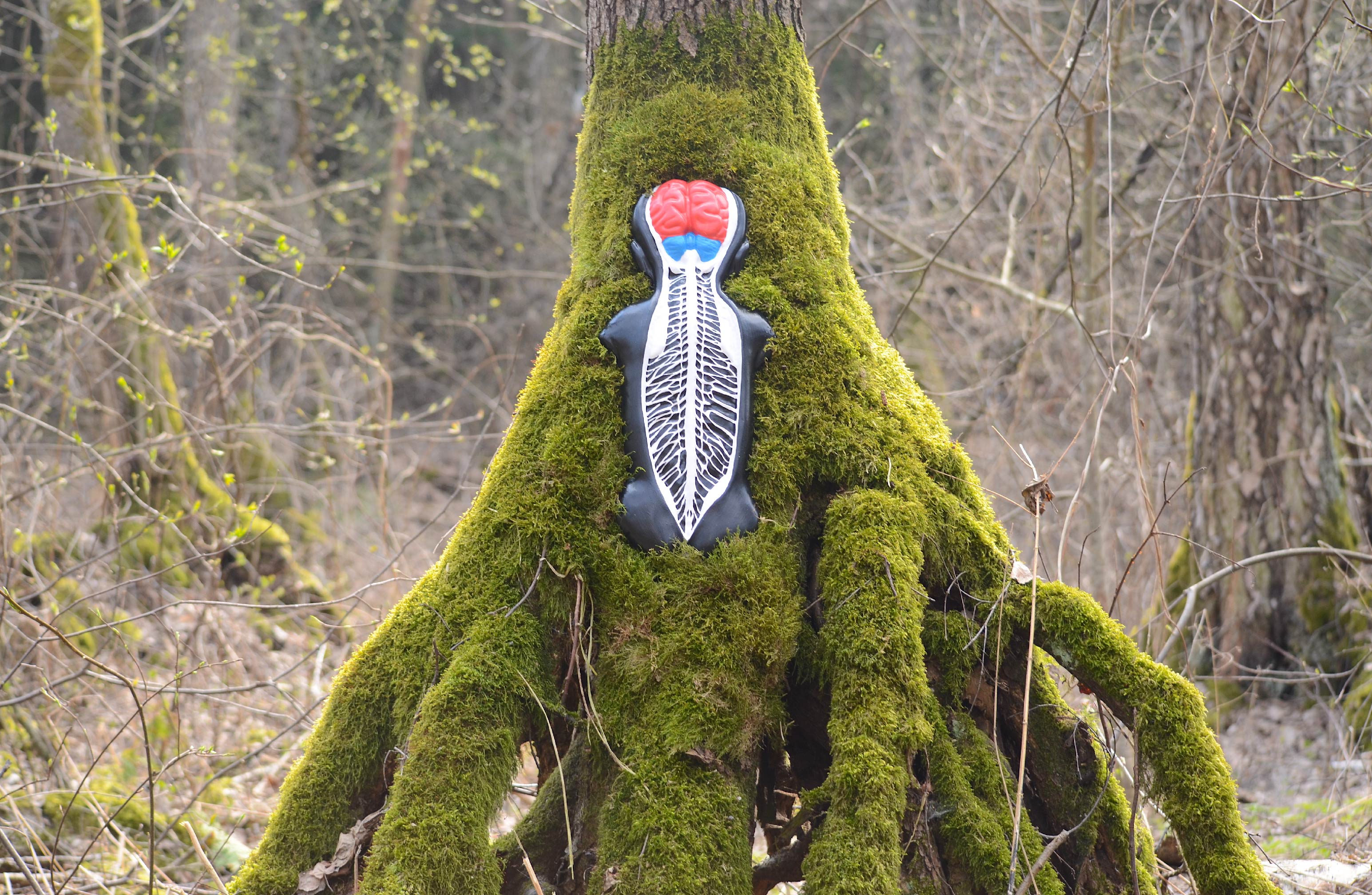 Mimicry 05/ Installation /2021/ Bazinato. You enter the forest and take off your skin, take off your muscles, split yourself into the smallest elements. Your nervous system, with its neurons, becomes intertwined in symbiosis with the moss, the moss grows into the tree, the tree grows into the earth, the earth grows into the cosmos.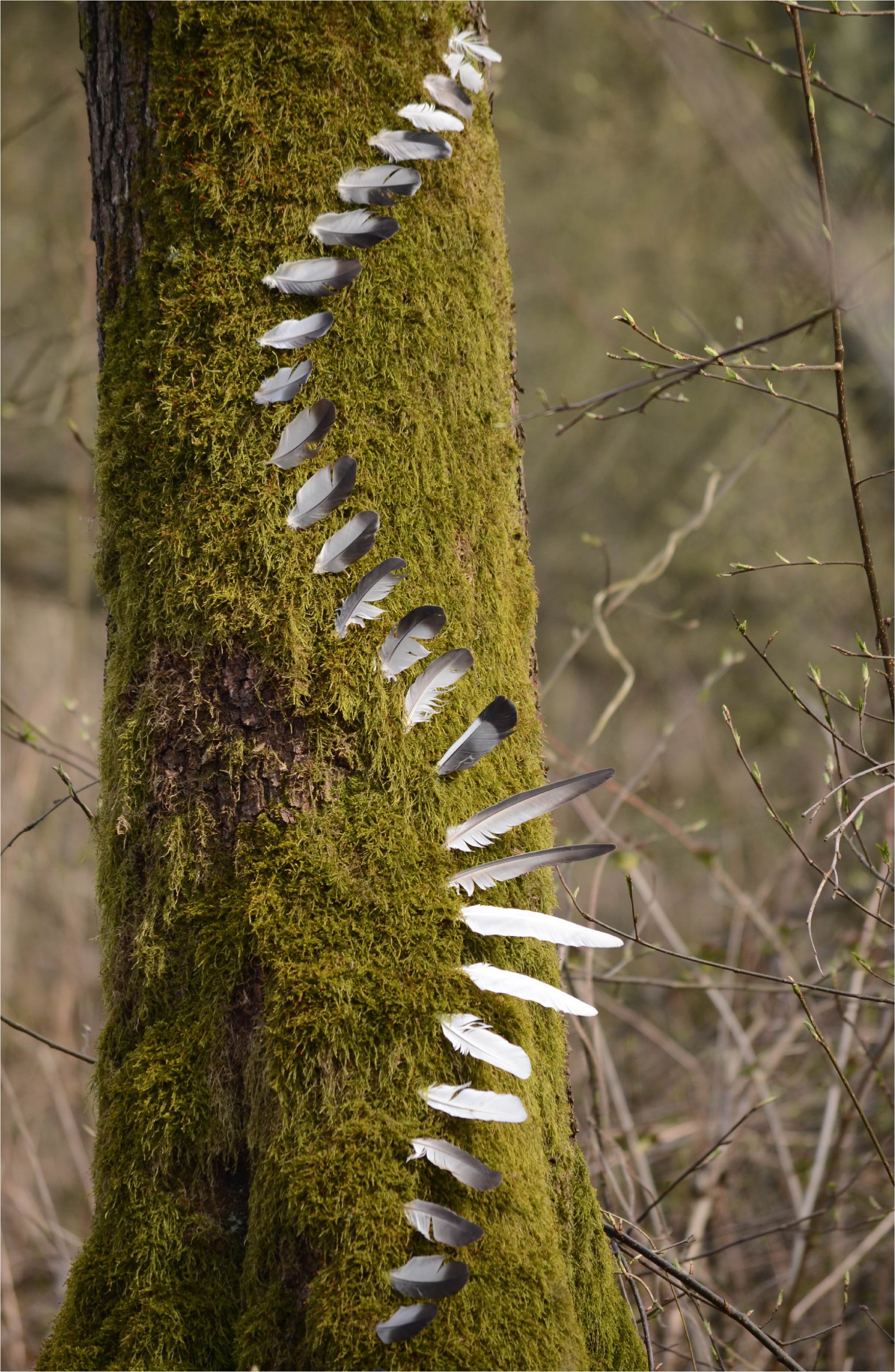 Feather and Death / Installation /2021/ Bazinato. I find the feathers of birds killed by predators. Predators do not take the feathers as a trophy, but leave them in place, where they simply satisfy their natural instincts. So I understand and accept the rules of the food chain in the wild. What I cannot say about humans.
Bazinato is an artist and researcher from Molodechno, Belarus, a social and environmental activist who works with practices of interaction and practices of perception, exploring the world, its macro and micro structures, patterns and connections. Bazinato suggests interacting with the environment, space and time, applying available art practices and scientific knowledge in experiments. Specializes in developing and leading interdisciplinary projects exploring connections between art, digital culture and science, cultural activism, and environmental movements.
Bazinato explores the connections of art to everyday experience, through interaction and collaboration with the natural environment. An immersion in a different sensibility, where there are no binary relations, no natural and no human, and the human being is not a fundamental being. It explores the pattern of impermanence and variability of the nature of the perceived. Biodiversity, techno diversity, cultural diversity is a pattern. Meaning is the very differences that create the most diverse worlds coming into conjunction with each other. Interaction with the new, the strange, the different creates a world never seen before. Bazinato invites us to go beyond words, meanings and to form our own spirituality, through immersion in the natural substratum of the derivatives of being – difference and diversity.
Born in 1982 in Molodechno, Belarus. Lives and works in Molodechno, Belarus and beyond.
EDUCATION
1999-2004 
Maxim Tank Belarusian State Pedagogical University. Biology and Valeology (Minsk, Belarus).
2007-2011
 European Humanity University. Visual and Media Design (Vilnius, Lithuania).