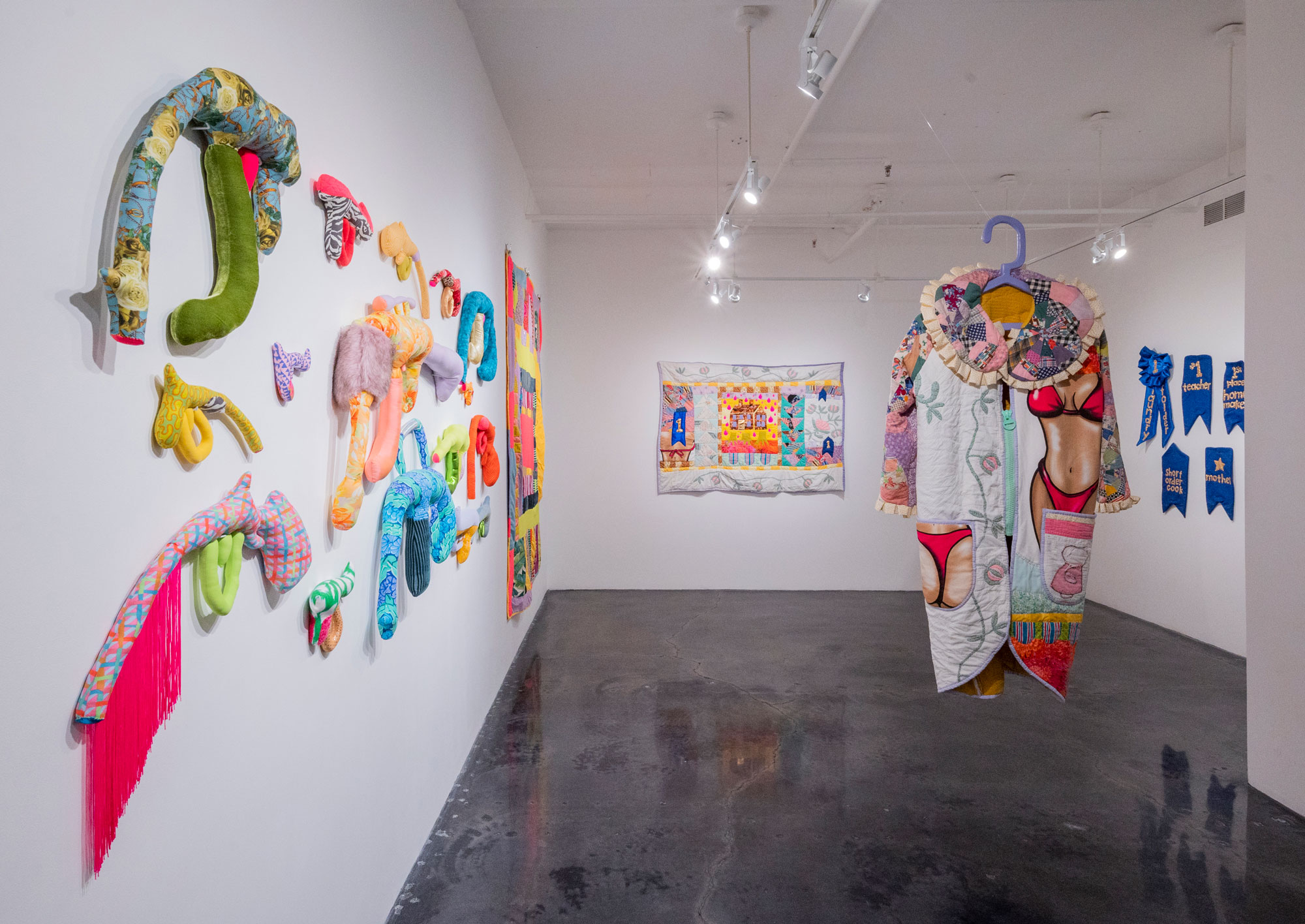 Natalie Baxter, installation shot of Homefront, a solo exhibition at the International Gallery of Contemporary Art in Anchorage, Alaska, 2021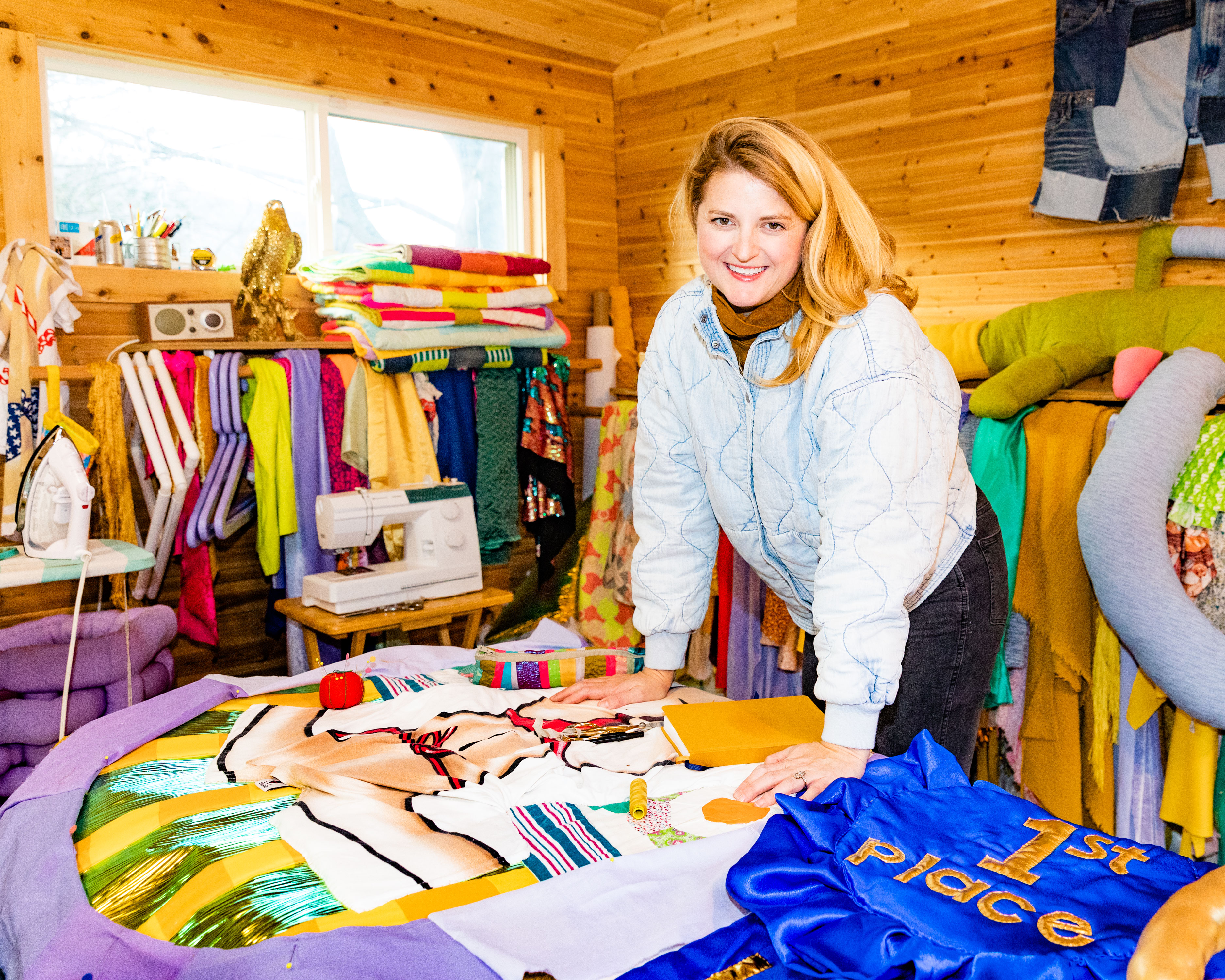 Natalie Baxter, studio portrait December 2021 photo by Joshua Simpson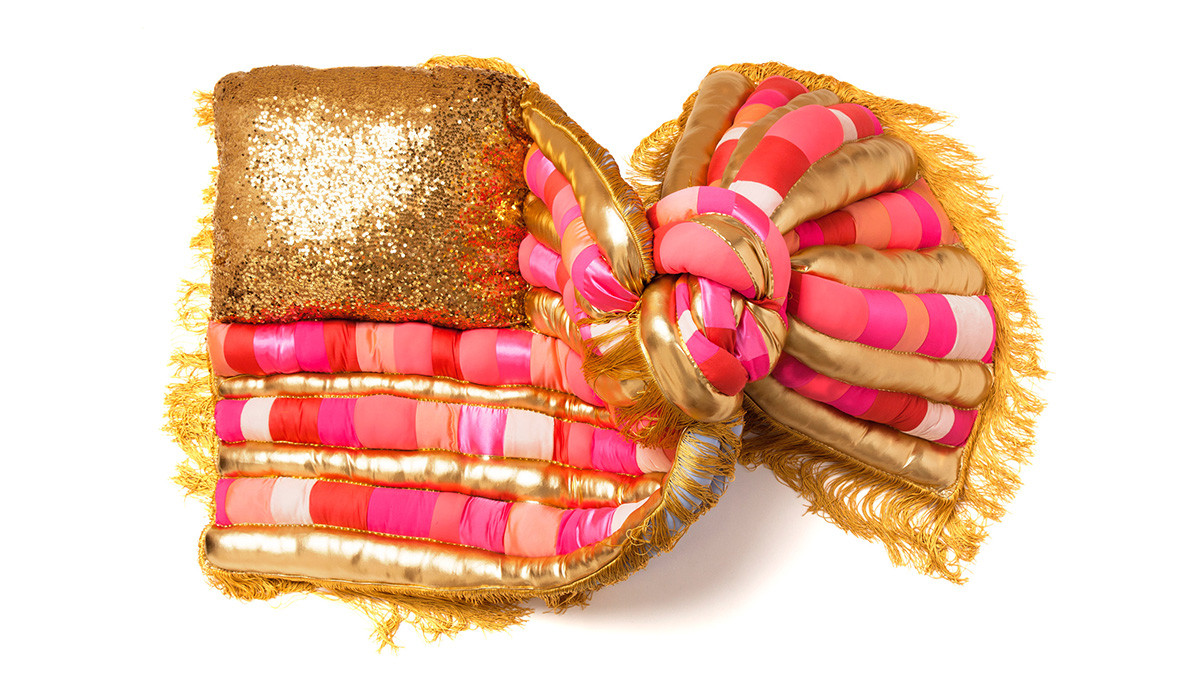 Natalie Baxter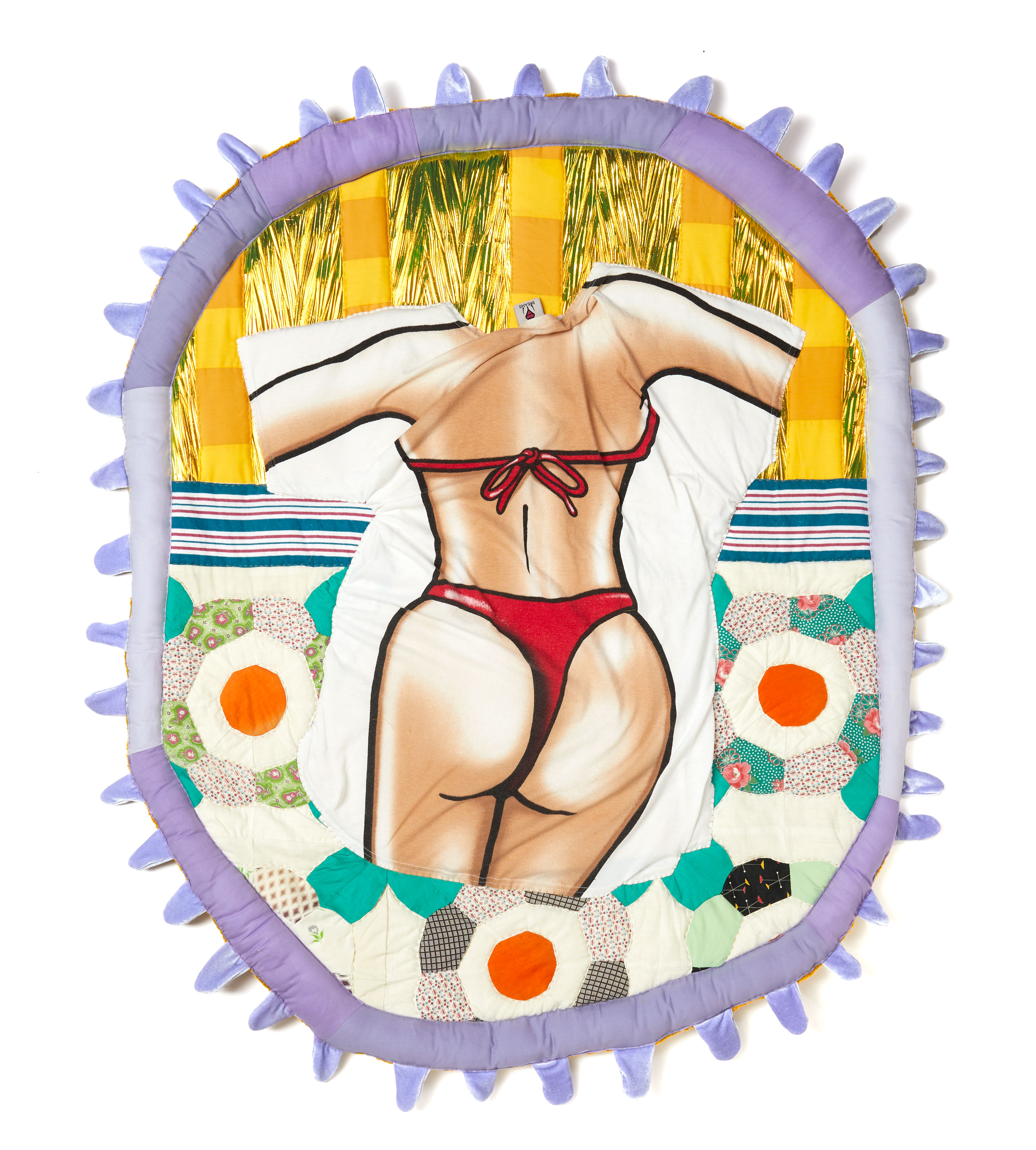 Natalie Baxter, Body Dreams, fabric, found quilt, t-shirt, polyester fill & cotton batting, 49 x 39 inches, 2021
Textilkonstnären Natalie Baxter bor och verkar utanför New York, USA. Genom sina lekfulla skulpturer driver hon kontroversiella frågeställningar kring platsidentitet, nostalgi och könsstereotyper. Baxter har en MFA från University of Kentucky och hennes verk har ställts ut på gallerier och museer både i USA och internationellt. Hon har deltagit i flertalet konstnärsresidens och tilldelats stipendium från bland annat Queens Art Fund Grant. Hennes verk har uppmärksammats i tidningar som The New York Times, The New Yorker och The Guardian.
Under Craft Days Flash ställer Natalie Baxter ut i Hus 10 på Konstepidemin.
---
CRAFT DAYS FLASH
• 27-30 april 2022 •
Med anledning av att den amerikanska textilkonstnären Natalie Baxter under våren gästar Konstepidemin som Iaspis-stipendiat, genomförs Craft Days Flash – ett koncentrerat evenemang som går av stapeln i slutet av april. Programmet innefattar seminariet "Textil som kritisk praktik" på Textile Fashion Center i Borås, samt en utställning med Nathalie Baxter på Konstepidemin i Göteborg. Craft Days återkommer i full skala 2024.