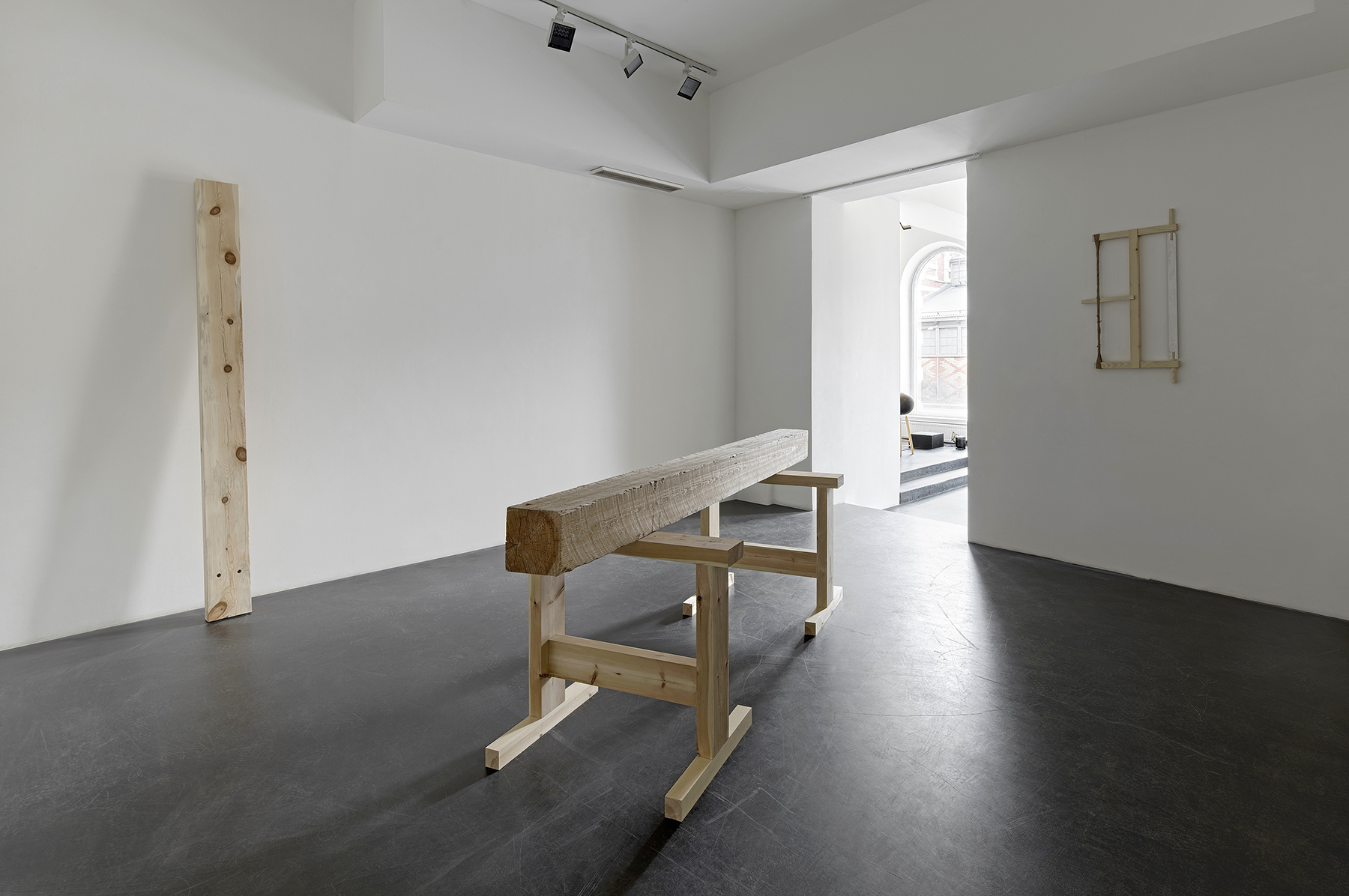 Time and Other Resources, 2019, Galleria Sculptor, Helsinki, Finland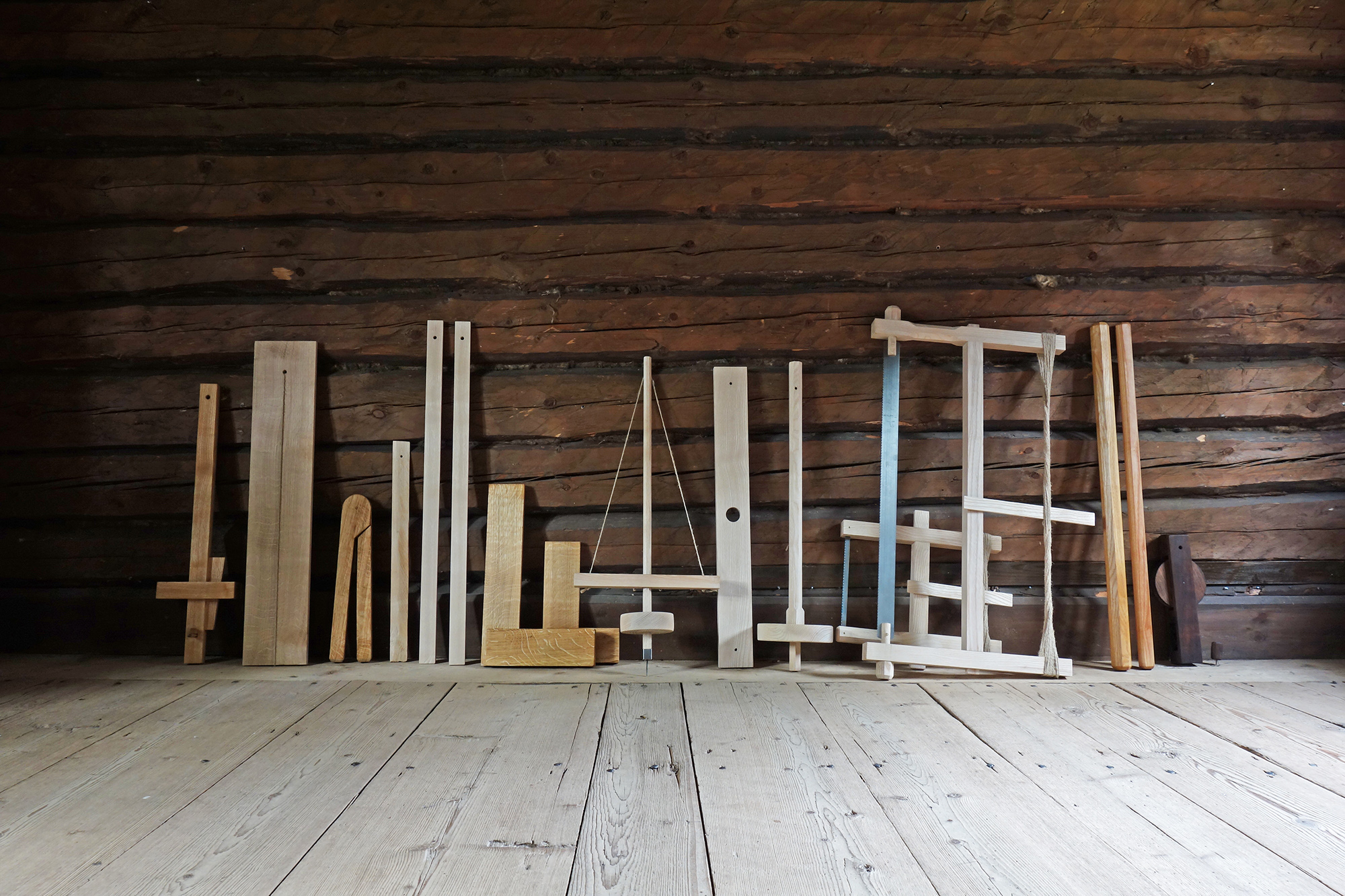 Countless Reinventions of the Wheel, 2018, Luostarinmäki Museum, Turku, Finland
My sculptures and installations take the shape of tools, equipment and workspaces. I use pre-industrial tools and obsolete technology to contemplate working with hands in the present and the future. Working entirely by hand enables me to work independently of electricity, take my tools anywhere and to connect with people and different forms of knowledge. In my workshops and performances, participants use tools and their hands to reflect their agency in their material and immaterial environment.
I am a sculptor and educator from northern Germany who lives and works in Helsinki, Finland.
During August and September 2022 I am visiting Gothenburg in connection with my current exhibition Centers of Gravity, open at Galleri Box from 26.8 to 25.9. During that time I will be holding formal and informal workshops – take contact if you would like to work together or meet.