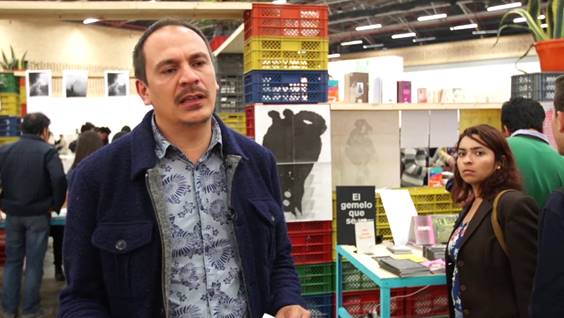 Andrés Fresneda Fuentes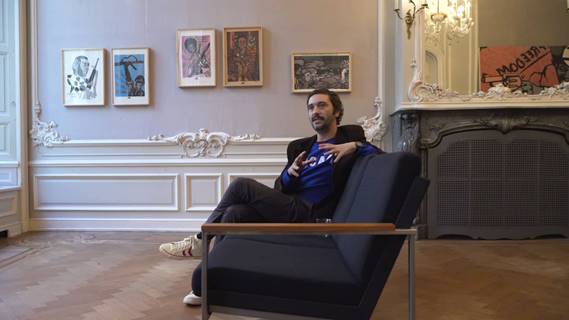 Juan Pablo Fajardo González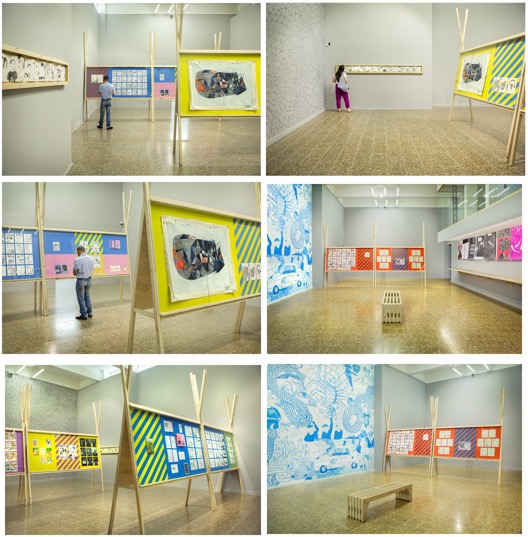 Project De frente me escondo with artist Paola Gaviria / Powerpaola. Movie, publications. Exhibition, installation view. 2018, Cali.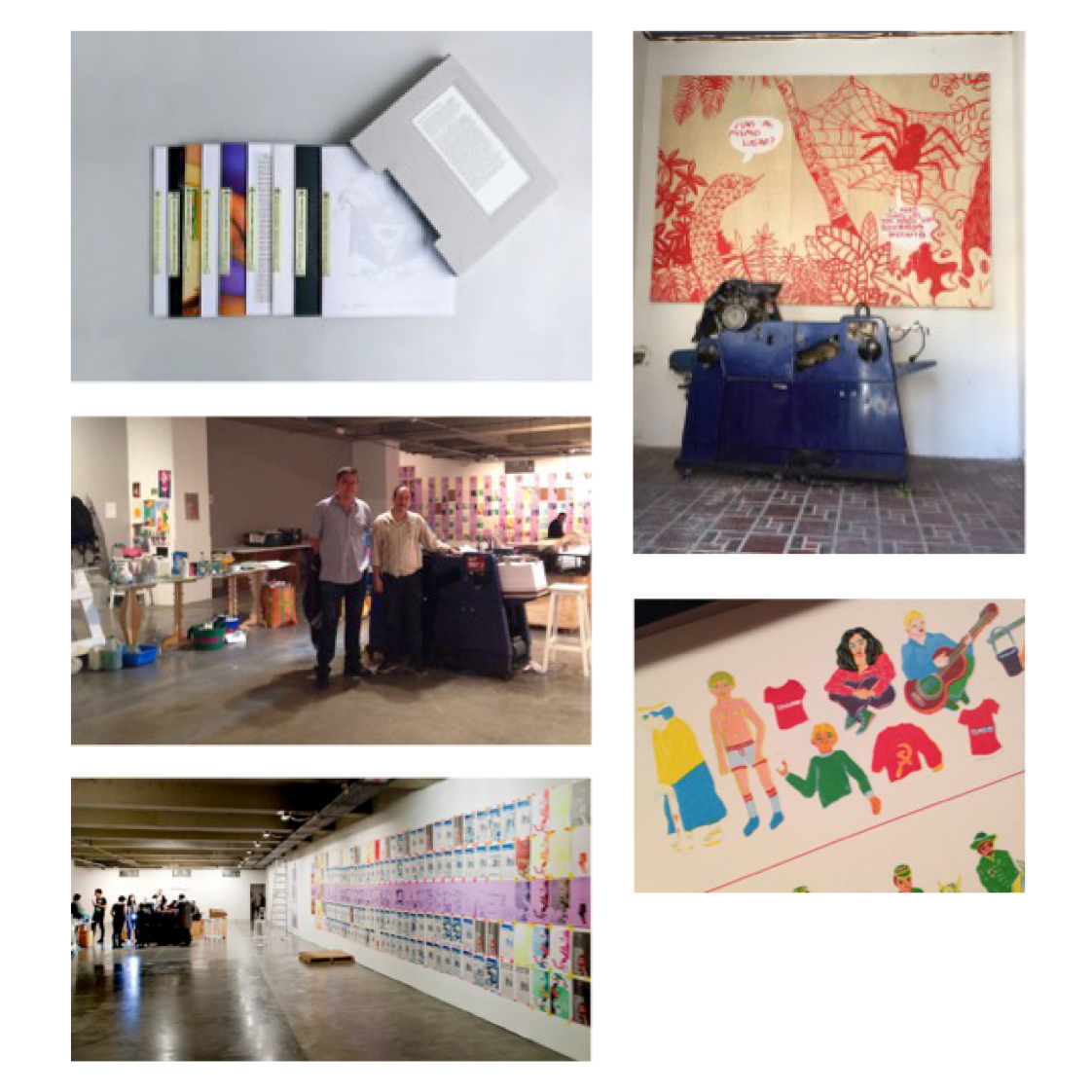 Project Publicaciones Revolucionarias, with artists: Lucas Ospina, Wilson Díaz, Nadia Granados, Alfredo Grenas, Andrés Felipe Uribe, Santiago Rueda, Hernán Sansone, Gabriela Pinilla . Exhibition and publications. 2015, Bogotá.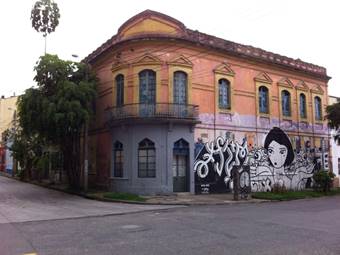 Link to their web page: http://www.lasilueta.com/ https://www.facebook.com/lasilueta/
La Silueta is an artist duo (Andrés Fresneda y Juan Pablo Fajardo) founded in 2002 in Bogotá.
La Silueta has worked in the in-between area of artists books, engravings/etchings, printed matter edition and the curatorial practice. In 2007 they launched La Silueta Ediciones, an independent publishing house, to work with artists in developing publications as a vehicle of artistic expression.
About 70 projects have been published until now. In 2011 La Silueta began to produce curated projects parallel to publishing of artists books and design. One of their most recent projects is about Emory Douglas and the Black Panthers Movement propaganda graphics and design. For this curatorial project La Silueta worked with a 1970's printing machine, that they have now integrated to their practice to produce part of their projects. In 2017, they finally opened their own artist run space that hosts a printing press and a small exhibition space where they organize workshops and experimental projects.
Fresneda currently works with letterpress and recovering wood and metal type to produce experimental projects with artists.
Fajardo conducts research about history of colombian graphic design, an exhibition and publication will be presented by the Central Bank of Colombia in 2021.
Publications by La Silueta are included at special collections at Stanford and Princeton Universities and are part of artist book collections of Moma and São Paulo Museum of Modern Art.
Dates of stay:
Juan Pablo Fajardo: 30th of July – 15th of September
Andrés Fresneda: 15th of September – 31 th of October