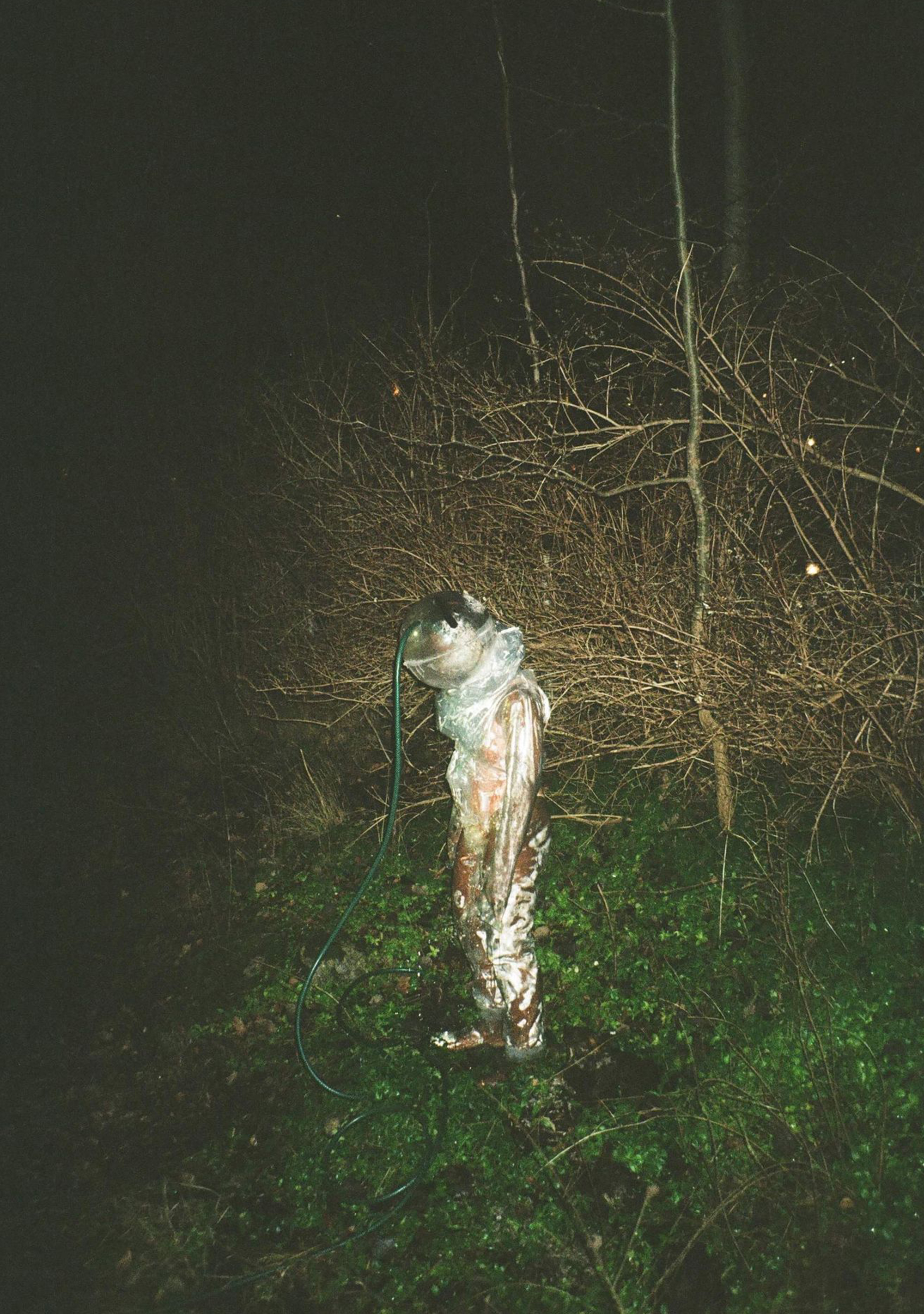 Elisabeth Raymond, hypersea, video, 2021. Foto: Tuva Björk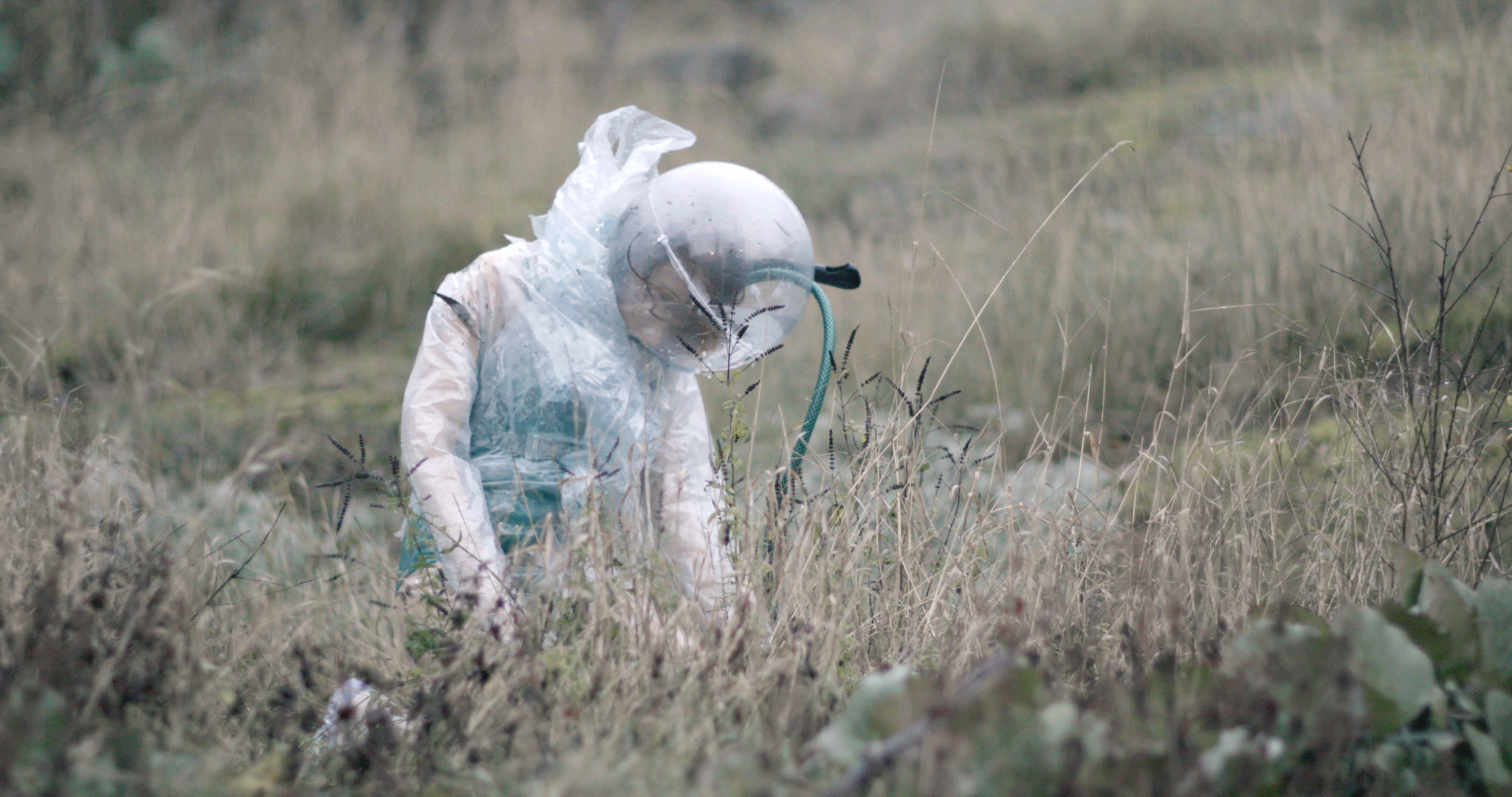 Elisabeth Raymond, hypersea, video, 2021. Foto: Tuva Björk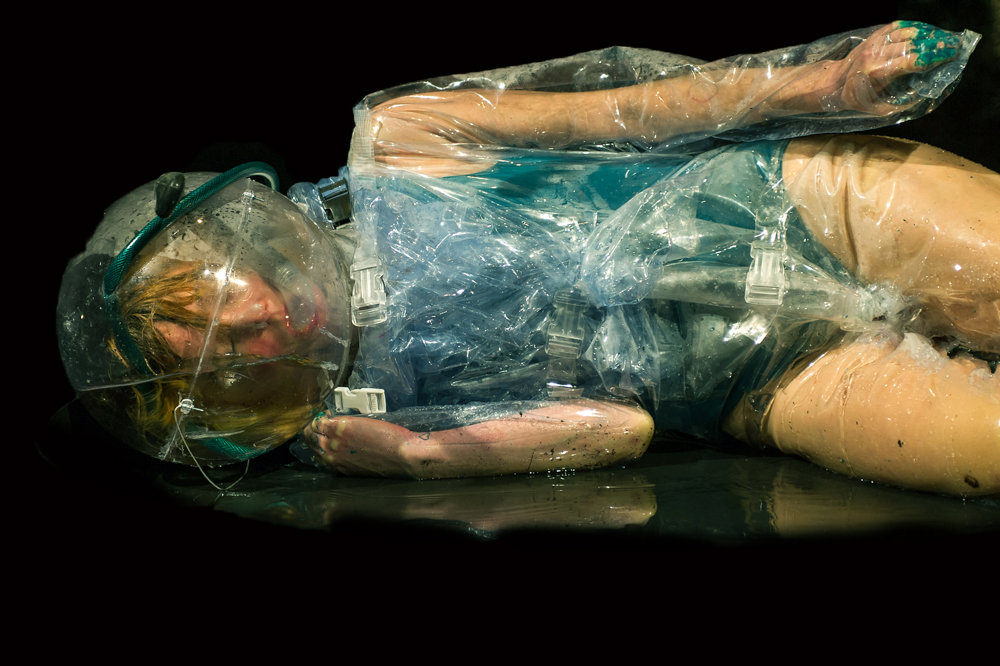 Elisabeth Raymond, Breathing an ocean, breathing a sea (still love u like e.t), performance. Foto: Nellie de Boer
See English text below
Med en dräkt som en artefakt – en överlevnadskapsel som även är en dödskapsel berättar Eli Eli om plasten i haven och om översvämningarna. Hur de smältande isarna vid polerna påverkar öarna vid ekvatorn. Om att det år 2050 kan finnas mer plast i havet än fiskar. Med besatthet har dräkten limmats ihop bit för bit i ett försök att skapa en tät behållare av vatten som det går att bli nedsänkt i. Inspirerade av hydrofeminsitiska teorier läcker dräkten och reflekterar kring hur vi är sammankopplade och sårbara för varandra. Genom skulptur, fontän och video skapar Eli Eli en blöt installation i Konstepidemins Pannrum.
Vi följer utvecklingen av coronapandemin och planerar evenemanget utifrån gällande rekommendationer och restriktioner.
With a suit as an artifact – a survival capsule and a death-pod, Eli Eli tells a story about the plastic in our oceans and the rising sea levels. How the melting glaciers at the poles affect the islands next to the equator. About how year 2050 there will be more plastic than fish in the ocean. Obsessively the suit has been glued together piece by piece in an attempt to create a capsule of water that one can be submerge into. Inspired by hydrofeminist theories the suit is leaking and reflects on how we are all entangled and vulnerable to one another. Through sculpture, fountain and video, Eli Eli creates a wet installation in Pannrummet at Konstepidemin.