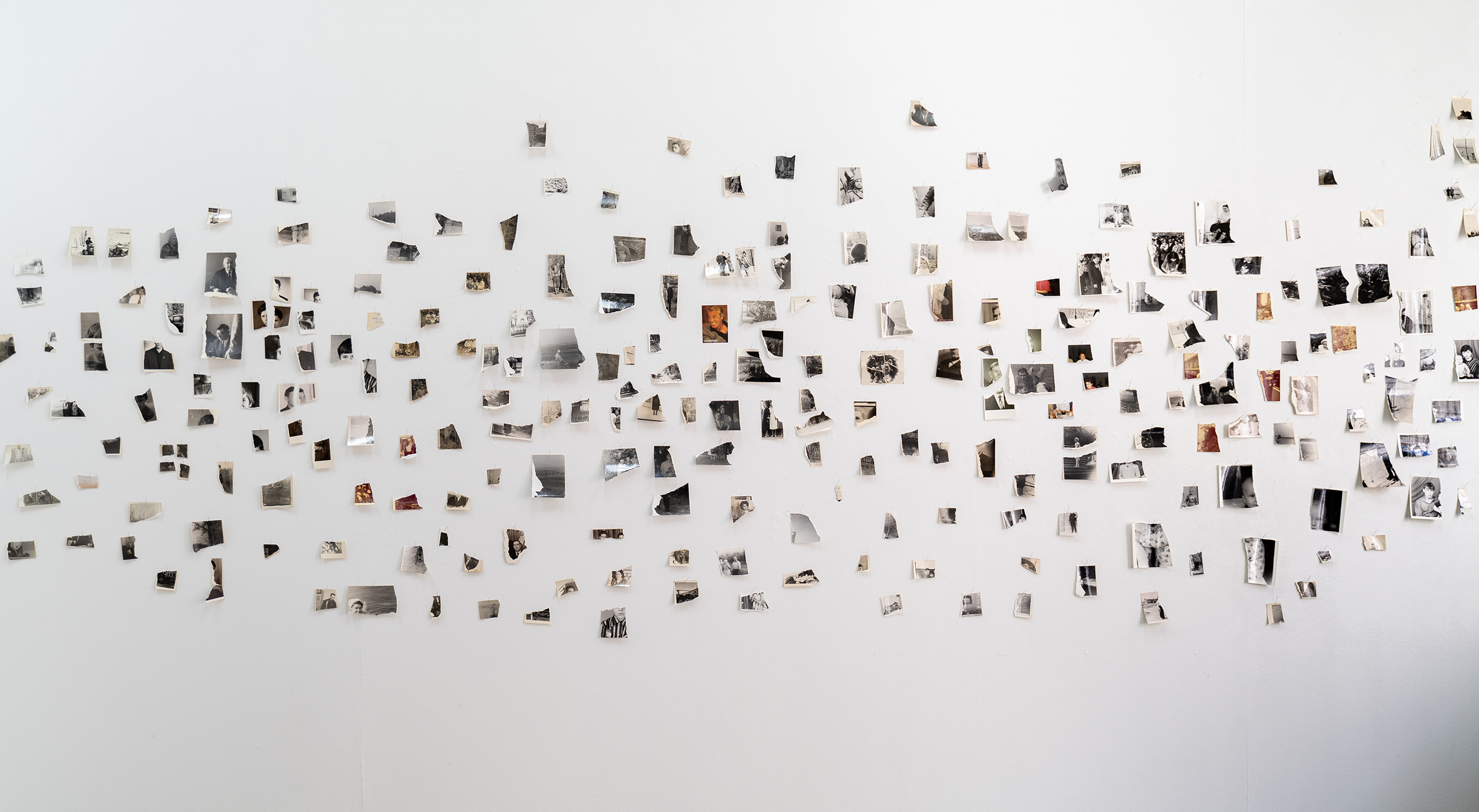 Valentina Dobrovas liv. Sönderrivna familjealbum. Installation på Tegen2 galleri 2019. Foto: Denis Romanovski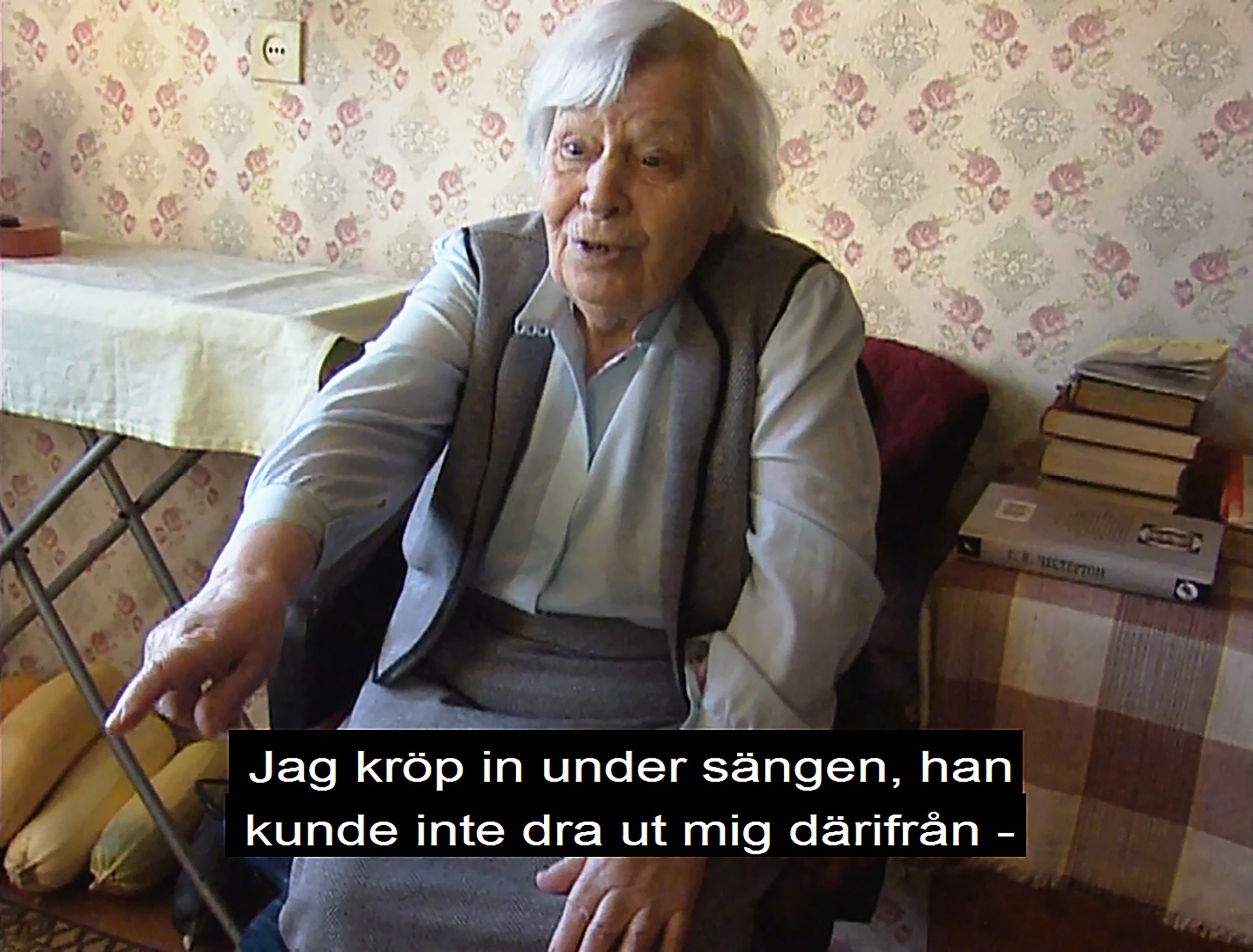 Den första gången som Valentina berättade hela sin livshistoria för sin familj var under arbetet med filmen. Stillbild från filmen Valentina Dobrovas liv. Bild: Nils Claesson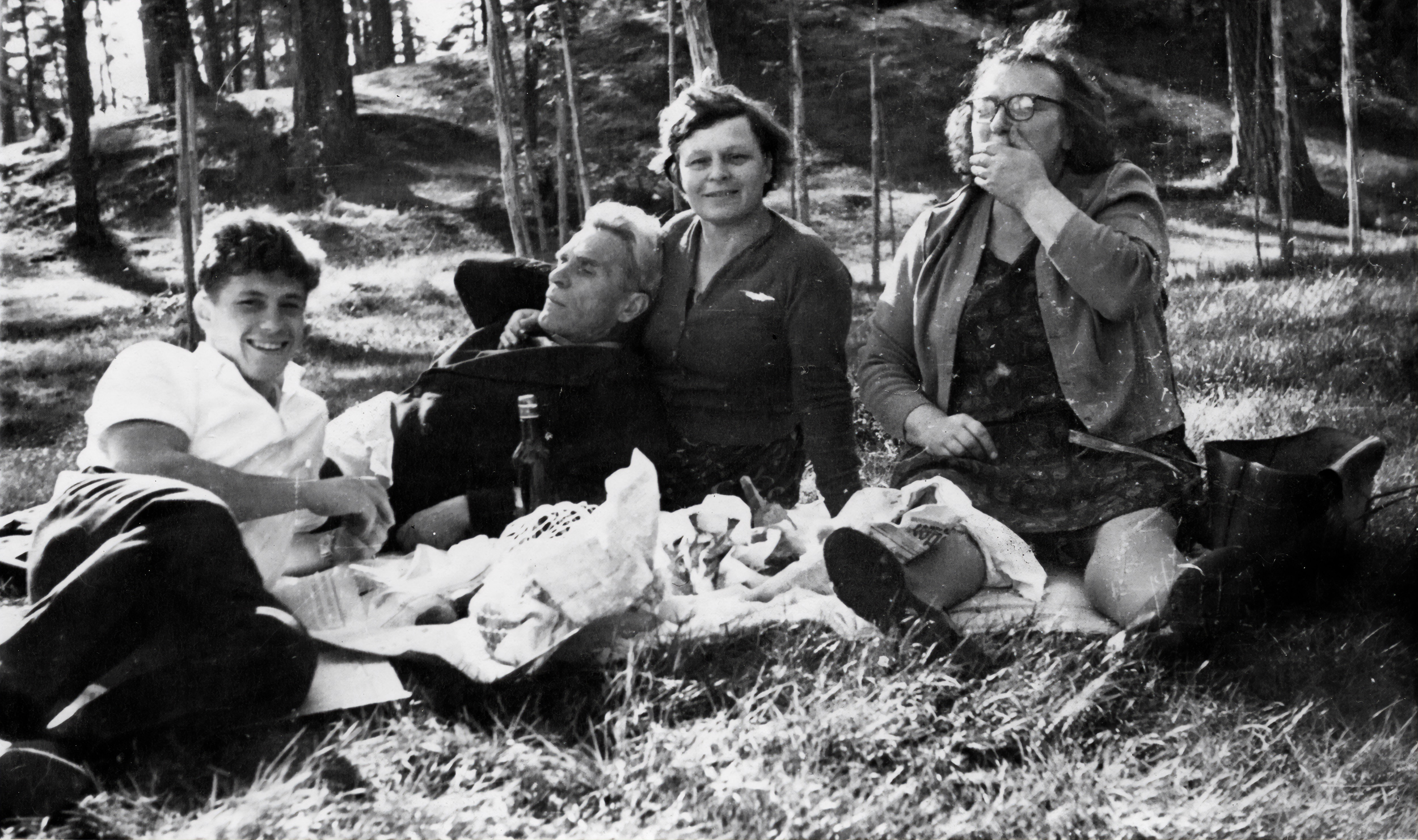 Den återförenade familjen 1960: Vladimir, Nikolaj, Valentina och Darja. Foto: familjen Romanovski
See English text below
Familjer gömmer sina hemligheter i verkliga eller virtuella bankvalv eller i en grop i trädgården. Nästa generation och generationen efter den blir så att säga arvtagare till en icke avslöjad hemlighet. Barn och barnbarn ärver en berättelse som aldrig formulerats och växer upp med en känsla av att någon gång måste någon tala klartext så att sanningen kan komma fram. Ord som aldrig sagts. En berättelse som ändrar ton, men är sann, fast den ständigt skiftar. Den består av saker som kan berättas och saker som inte passar sig att uttala eller ens minnas. Den förflutna tiden upphör aldrig att överraska nuet.
Vi följer utvecklingen av coronapandemin och planerar evenemanget utifrån gällande rekommendationer och restriktioner.
Families hide their secrets in real or virtual vaults or treasure troves in their gardens. Next-generation and generations after are thus inheriting hidden secrets. Children and grandchildren inherit stories never told; they grow up feeling that someone one day will unveil them, and the truth will come forward. Words never said. A sincere story shifting and gliding in tone constantly; it consists of the things said and things unsuitable to be told or even should not be remembered. The past never ceases to amaze the present.